Sensi Seeds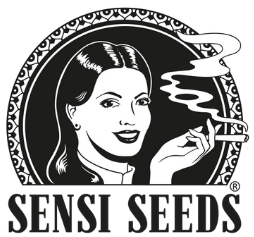 Sensi Seeds began the cannabis seed industry in 1985. Today, the company is the world's largest cannabis seedbank with over 500 varieties. The genetics and the brand name now are true classics in the cannabis world. The Dutch government chooses Sensi Seeds to develop the medicinal cannabis given out by pharmacies.
Get the best possible start by choosing Sensi Seeds! With 30 years' experience as the #1 seed bank, they cater to every budget and need. The company also offers varieties for all levels of skill. Whether having a lot of growing experience or being a beginner, genetics often decide in the results.
Recognition of quality
Sensi Seeds offers strains used for medicinal cannabis in the Netherlands, as well as many of the most famous and special hybrids in the world. A large number of varieties from them and sister company The White Label Seed Company are prizewinners in international competitions. But the true sign of quality is the number of satisfied customers who return time and again to buy their seeds. They know that this seedbank prioritizes not only having the strain genetics but also customer service, discreet shipping and professional aftercare.
Their Mission
Sensi Seeds aims for the normalization of cannabis use and recognition of the plant's therapeutic and industrial benefits. They believe that responsible use of cannabis can enrich one's life. The company thinks that cannabis also can play a crucial role for humankind. Their exceptional marijuana strains are kept in the Sensi Gene Bank, a unique depot based on cannabis seeds from around the world. The seedbank is happy to see the ongoing increase in attention and respect for the plant worldwide, not only as a medicine but also as a raw material.
Filter
Showing 1–12 of 61 results