DNA Genetics Seeds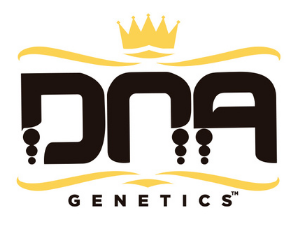 Established over thirteen years ago in Amsterdam, DNA Genetics Seeds produces an extensive range of cannabis cup-winning genetics with American roots. Its is difficult to name a cannabis cup DNA Genetics Seeds did not win!
Many of the top seed companies in the industry often use DNA Genetics within their breeding programs because their selection proved to be what the public wants.
Over the years, DNA strived to push boundaries and develop new genetics. Their varieties not only set trends but made them unique over everyone else. DNA established a level of professionalism consistent with the expectations of regulatory and licensing authorities. Therefore it ensures the highest level of compliance for this industry. As a result, DNA has collaborations with, for example, the Unconventional Foundation for Autism and Israeli Research, and Canadian licensed medical producer, Tweed.
DNA Genetics intentions never changed from the moment the company was created. They continue to provide and supply the highest quality cannabis seeds for the medicinal and recreational markets.
Quality Recognition
In 2005, DNA Genetics Seeds won its first High Times Cannabis Cup in Amsterdam with the variety Martian Mean Green. Besides many additional Cannabis Cups, DNA Genetics since has received countless other awards for its creations. These prizes include the Spannabis Champions Cup in Spain and the Emerald Cup in the US.
At many of these award-shows, the public chooses the winner, adding to DNA Genetics' status as a top breeder. The company also received a High Times Trailer Blazers Award, presented at the first Cannabis Business Summit in Washington DC.
Filter
Showing 1–12 of 15 results