Dutch Passion Seeds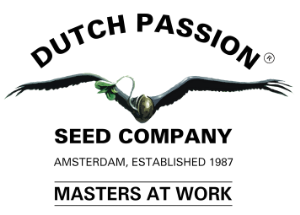 Dutch Passion Seed Company, the original inventor of feminized seeds. Working in seeds since the 1970's but established in Amsterdam in 1987, this seedbank offers something for everyone. From the best legendary strains, and original genetics, to the latest high-performance, high speed, and auto-flowering varieties.
Numerous Dutch Passion varieties won prizes because many regard their genetics as some of the best ever created.  Champion strains such as White Widow, Blueberry, Power Plant, and Mazar are household names.
One of the oldest original seedbank in the world, Dutch Passion presents many original classic marijuana varieties, most available in both regular as well as feminized seeds. They collect and breed the best genetics to be able to always offer top-quality. In addition, this seedbank excels in customer service. They have for decades and have millions of satisfied customers all over the world. Moreover, they continuously strive to innovate to have a frontrunner position in the industry. The Dutch Passion Seed Company never fears wandering off the road to get to unknown places.
Feminized Seeds
Home growing took off in the 1980s and 1990s as cross-bred indoor and outdoor cannabis seeds became increasingly available thanks to companies such as Dutch Passion.
Because only female cannabis plants grow flowers, some home growers were unable or unwilling to go through the time-consuming process of finding female plants by germinating and growing regular seeds and discarding the males.
After numerous tests and techniques were tried, Dutch Passion found a way to produce the first 100% female cannabis seeds. It was a major breakthrough in the cannabis industry in the 1990s. Today feminized cannabis seeds account for over 95% of all cannabis seeds sold.
Filter
Showing 1–12 of 51 results