Soma Seeds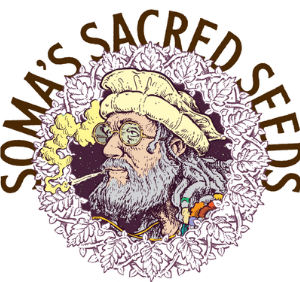 Amsterdam based, Soma Seeds (also known as Soma's Sacred Seeds) is a medical cannabis seed company. Soma built up Soma Seeds out of love for the cannabis plant. He says he owes all his success to the magnificent, sacred marijuana plant: his medicine, his sacrament.
The company became internationally famous after winning the 1999 High Times Cannabis Cup with Soma's 'Reclining Buddha' and won many, many more prizes after that.
Having discovered the wonder of growing your own by accident, Soma aims to offer only the best genetics. For this purpose, Soma Seeds steadily researches the possibilities for better varieties of cannabis strains. Soma's own green thumbs grew all the company's genetics personally before they became part of the seedbank's excellent selection.
Quality Recognition
After Soma Seeds' 'Reclining Buddha' became internationally famous in 1999, their 'NYC Diesel' strain won in 2001, 2002, 2003 and 2004 in the Sativa category. In 2002 they also won, this time with 'Buddha's Sister' in the Indica category. And in 2004 'Amnesia Haze' won big time, while 'Lavender' made its name in 2005.
Cannabis Through Soma's Eyes
The magnificent cannabis plant opens your mind. Now you are able to explore things otherwise left undone. The plant should be fully implemented in life with all it can offer. Therefore, Soma gives many lectures about the marijuana plant and all its possibilities. He also wrote books, articles and opinion pieces. The robust plant, its flowers, the fibers, the act of growing your own, we should embrace this wonder. Cannabis awareness grows by leaps and bounds and Soma is happy.
Filter
Showing 1–12 of 16 results